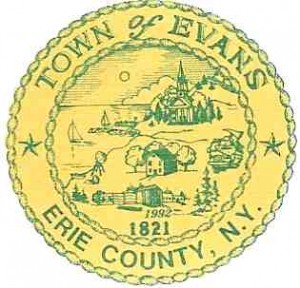 8787 Erie Road
Angola, New York 14006
PH: 716-549-3707
http://www.townofevans.org/departments/court.html
Court Office Hours:  Monday, Tuesday, Thursday, Friday  8:00am-3:45pm
Wednesday    10:00am-5:45pm
Town Justice:
Anthony Barone
Timothy Cooper
Prosecutor:

Grant Zajas

District Attorney:

As assigned by the Erie County District Attorney Justice Court Bureau.
Court Clerk:

Rachel Kijek
Mary Ann Baake
Court Schedule:
Court is held Monday evenings at 6:30 pm except for fifth Monday of the month and on Legal Holidays.
Small Claims:
You may sue up to $3,000 in a Town Justice Court. The fees are $10 for a $1,000 or less and $15 for $1,000 to $3,000. The person you are suing must live in the Town of Evans.
Court Tips:
Credit card payments are not accepted over the phone.
The Town of Evans does not handle Village of Angola Court matters.  The Village of Angola Court is a separate entity and can be reached at (716)549-4035. Office hours are Tues and Thur 9:30 am to 1:30 pm at 41 Commercial St. Angola, NY 14006
Map:

You may not know:

Evans is a town in Erie County, New York. The population was 17,594 at the 2000 census. The town derives its name from David E. Evans, an agent of the Holland Land Company and nephew of land agent Joseph Ellicott.
The Town of Evans is in the southwest corner of the county and borders Lake Erie. Evans is south of  Buffalo.
The Town of Evans was established in 1821 from part of the Town of Eden. The first settler arrived around 1804, but there was no permanent settlement until 1808. David Evans was named the local agent of the Holland Land Company in 1827. He was known for his humane management of the company business in relation to the impoverished settlers.
According to the United States Census Bureau, the town has a total area of 41.8 square miles, of which, 41.8 square miles of it is land and 0.02% is water.
The New York State Thruway (Interstate 90), US 20 (Southwestern Boulevard), and NY 5 (Erie Road) pass through the town.
The north town line is defined by Eighteen Mile Creek– well-known for excellent fossil formations.
As of the census of 2000, there were 17,594 people, 6,639 households, and 4,773 families residing in the town. The population density was 420.5 people per square mile. There were 7,507 housing units at an average density of 179.4 per square mile. The racial makeup of the town was 97.81% White, 0.38% African American, 0.62% Native American, 0.20% Asian, 0.02% Pacific Islander, 0.19% from other races, and 0.78% from two or more races. Hispanic or Latino of any race were 1.20% of the population.
There were 6,639 households out of which 34.8% had children under the age of 18 living with them, 56.4% were married couples living together, 11.0% had a female householder with no husband present, and 28.1% were non-families. 23.5% of all households were made up of individuals and 10.1% had someone living alone who was 65 years of age or older. The average household size was 2.63 and the average family size was 3.11.
In the town the population was spread out with 26.3% under the age of 18, 6.8% from 18 to 24, 29.4% from 25 to 44, 25.2% from 45 to 64, and 12.3% who were 65 years of age or older. The median age was 38 years. For every 100 females there were 95.3 males. For every 100 females age 18 and over, there were 92.3 males.
The median income for a household in the town was $43,142, and the median income for a family was $50,765. Males had a median income of $39,022 versus $26,698 for females. The per capita income for the town was $19,122. About 5.4% of families and 7.0% of the population were below the poverty line, including 8.8% of those under age 18 and 5.3% of those age 65 or over.