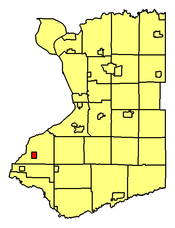 Office hours are Tues and Thur 9:30 am to 1:30 pm at 41 Commercial St. Angola, NY 14006
TELEPHONE NUMBERS:
Phone: (716) 549-4035
http://www.villageofangola.org/government.html
Town Justices:
Honorable Dennis E. Glascott, Village Justice
Honorable Michael G. Cooper, Acting Village Justice
Town Prosecutor:
Andrew Yusick, Esquire
(716) 200-5118
District Attorney:
As assigned by the Erie County District Attorney Justice Court Bureau.
Court Clerks:
Melissa Kapuszcak, Temp Court Clerk
Court Schedule:
Court Information
Tips:
The Court Clerks are not permitted to give legal advice, so please do not ask for it.
Map:
You may not know
Angola is a village in Erie County, New York, United States. The population was 2,127 at the 2010 census. The name is reportedly derived from the South-central African country of Angola. It is part of the Buffalo–Niagara Falls Metropolitan Statistical Area.
The Village of Angola is within the Town of Evans in the southwest part of Erie County.
Angola On The Lake is another (unincorporated) community northwest of the village.
The community was previously called "Evans Station." In 1854 or 1855, a post office was established there, bearing the name Angola. The first postmaster was John H. Andrus, who later became county clerk. At this time, the community's name was changed to "Angola." The new name was apparently chosen because, at that time, local residents (primarily Quakers) were supporting missionary efforts in the Portuguese colony of Angola in Africa. The economy of the village improved with the arrival of a railroad line in 1852.
The Village of Angola was incorporated in 1873.
In June 2004, an attempt to dissolve the village was thwarted by a judicial ruling that the petitions for a referendum were invalid. In 2007, the village agreed to dissolve its police department and contract with the Town of Evans for police services. Angola officers would be hired by Evans.
In February 2008, local officials rejected the urging of local politician Kevin Gaughan to reduce the size of the village board, stating that no financial savings would result. Gaughan, a proponent of reducing the number of government entities in Erie County, is also a proponent of metro government.
The US Post Office—Angola was listed on the National Register of Historic Places in 1988.