Village of Alden Justice Court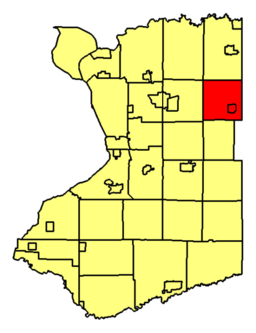 13336 Broadway
Alden, NY 14004
TELEPHONE NUMBERS:
Phone: (716) 937-9216 Ext. 14
Office Hours
Monday – Friday
8:00am – 1:00pm
http://www.erie.gov/village_alden/depts_justice.asp
Town Justices:
Robert F. Woods, Justice
Joseph L. Randazzo
Acting Village Justice
Town Prosecutor:
Chris Trapp
13336 Broadway
Alden, NY 14004
716-937-9216 phone
716-937-8936 fax
The Village Attorney is appointed by the Mayor for a 1 year term. Mr. Trapp is also the prosecuting attorney for the Village of Alden.
District Attorney:
As assigned by the Erie County District Attorney Justice Court Bureau.
Court Clerks:
Patricia Tavlaris
E-mail: clerkpat@rochester.rr.com
Court Schedule:
Court Sessions
Mondays @ 6:30pm
Court Information
The Village Court plays a vital role in the protection of safety and  rights of residents of the Village of Alden. Every City and Town and most Villages have a court which handles civil and criminal matters.
Any criminal act which occurs in the Village is initially under the jurisdiction of the Village Court. After the arrest occurs, the individual is brought to court for an arraignment. The arraignment is the time when a plea of guilty or not guilty is entered to the charge, and if necessary, bail is set.
The Village of Alden Court meets every Monday evening to hear criminal and civil matters. (Trial and arraignments are held as needed.)
When a defendant appears on a Monday, they will appear with his or her attorney. By that date, a background check will have been conducted by the Erie County District Attorney's Office who will then attempt to resolve any discrepancies in the case and negotiate a plea or set the matter for trial. The District Attorney's Office has as assistant in each of the individual courts to handle these criminal matters. On the court date, any victims and the arresting officers will also appear to discuss the case with the Assistance District Attorney.
The Village Court will also resolve civil disputes up to $3,000 in value. Any individual who resides or does business in the Village of Alden may bring an action in our Village Court, against any other individual living in Erie County. An individual not residing in the Village of Alden may also sue, in our Village court, any individual residing or doing business in the Village of Alden.
The Court will also hear matters concerning landlords and tenants such as eviction proceedings, rent due or abandonment of the property. Any violations of the Village Code, such as zoning, etc. and violation of the NYS Vehicle and Traffic Code will also be heard in this court. These matters are heard on Monday evenings.
The Court also handles Small Claims Court actions. These matters are heard on Monday evenings. Only an individual may bring an action in Small Claims Court up to a monetary limit of $3,000 against any person or corporation who owes money if that person or corporation (1) lives, (2) has an office for the transaction of business or (3) works within the Village.
All criminal, civil and Small Claims Court proceedings are open to the public. If you are interested in learning more about the court, please feel free to observe the proceedings.
Tips:
The Court Clerks are not permitted to give legal advice, so please do not ask for it.
Adjournments will be granted for good cause.
Map:
You may not know
Alden is noted for its black water baths. Mineral rich "black water" was discovered while drilling for natural gas in 1891. During the drilling process, one of the few unsuccessful operations had struck a vein of mineral rich black water. Although it was a disappointment to the gas company, it became a boon to the community.
Many of the earliest patrons of these "black water baths" were immigrants from Europe who knew about "the waters" of Europe. Within a few years people were coming to Alden from Buffalo and cities in the east.
In 1936 the New York State Joint Legislative Committee investigated mineral water state-wide. The committee concluded that "Alden Black Mineral Water is especially beneficial in the treatment of rheumatism, arthritis, sciatica, neuritis, salt rheum, high and low blood pressure and skin diseases."