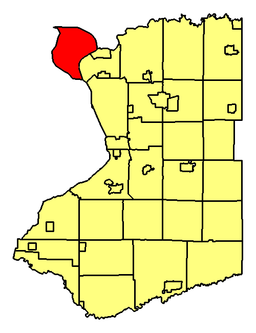 Grand Island Town Hall, 2nd floor
2255 Baseline Road
Grand Island, New York 14072
TELEPHONE NUMBERS:
Phone (716) 773-9600 ext. 650 or 652
Fax (716) 775-3527
Department email: courts@grand-island.ny.us
Court office hours:
Court hours are 9:00am to 5:00pm daily for fine payments, the filing of small claim applications and for any assistance to the public regarding court matters.
http://www.gigov.com/departments/court.php
Town Justices:
Sybil E. Kennedy
skennedy@grand-island.ny.us
Mark J. Frentzel
mfrentzel @grand-island.ny.us
Town Prosecutor:
Mark Nemeth
Handles all traffic and criminal violations in the court
District Attorney:
As assigned by the Erie County District Attorney Justice Court Bureau.
Court Clerks:
Court Clerk/Marriage Officer
Maria C. Burns (Contact 9:00am to 5:00pm with questions)
716 773-9600 Ext 650
mburns@grand-island.ny.us
Justices Clerks
Sandra Hingston
shingston@grand-island.ny.us
Marcia Shaffer
mshaffer@grand-island.ny.us
Senior Aide
Mary Witherspoon
Court Schedule:
Town Justices Sybil E. Kennedy and Mark J. Frentzel share the bench on Wednesday evenings. Justice Kennedy sits every first and third Wednesday and Justice Frentzel sits every second and fourth Wednesday of the month.
Filing small claims – 9 a.m. to 11 a.m. Monday to Friday
Payment of fines – 9 a.m. to 5 p.m. Monday to Friday
Court Sessions – Wednesday
5:30 p.m. (Criminal Matters)
6:30 p.m. (Traffic Matters)
Small claims hearings -6:00 p.m. Wednesday
Court Information
Grand Island Town Court has jurisdiction of anyone 16 years and older and hears misdemeanor and violation cases only. They have no jurisdiction to prosecute felony charges but can arraign a case with felony charges and hold a felony hearing. Assistant District Attorneys are in the court and represent the people of the State of New York on Wednesday evenings, as well.
Anyone wanting to file a Small Claim application can do so Monday thru Friday 9:00am to 11:00am and the filing fee must be paid in cash at the time of filing the claim. The fee for a claim $1,000 or under is $10 and for anything over $1,000 is $15. The maximum claim allowed is $3,000 in a small claim action. A Corporation cannot use a Town Court for a Small Claim action; they must go to the nearest City Court. The court supplies the application and a Small Claim Booklet with procedures on Small Claims.
Tips:
The Court Clerks are not permitted to give legal advice, so please do not ask for it.
Map:
You may not know
Since the 1700's Grand Island has been a resort, a lumber town, a colonial battleground, part of the City of Buffalo and part of nearby Town of Tonawanda. Grand Island claimed its "independence" in 1852, and aside from appreciating our history, they haven't looked back.
Today, Grand Island is home to over 20,000 residents, churches of many denominations and hundreds of thriving businesses, ranging from small stores to major corporations employing 500 people or more.
Grand Island is halfway between Buffalo and Niagara Falls, NY. 55% of the population of the U.S. lives within 500 miles of Grand Island, making it a perfectly located Northeast hub. 62% of the Canadian population is within 500 miles as well. In fact, four major points of Canadian access are no more than 20 minutes away.